#PanamaPapers (2) – How over 400 journalists reported on the leaks…
It's not easy to make tax fun, so – aside from taking an interactive look into a trove of 11.5 million documents that reveal how the rich and famous avoid paying it – the International Consortium of Investigative Journalists (ICIJ) has created a choose your own adventure game. As revealed in the leaked files from Panama City law firm Mossack Fonseca, they've all been at it, so playing Stairway to Tax Heaven, you can either pick to be a sports star, politician or business exec as they try to avoid paying their share. But, in the game at least, tax avoidance isn't actually as easy as you might…
The fact that Ian Cameron — father of UK Prime Minister David Cameron — ran a firm called "Blairmore Holdings" that rich Britons used to move their assets offshore and out of reach of UK taxation is no secret
World leaders and governments across the world on Monday went into damage control mode to deny possible financial wrongdoing after a cache of leaked documents showed them dodging taxes taxes or laundering money.
Power players from around the world are popping up in the Panama Papers, the leaked cache of 11 million documents that show the world's elite hide billions in tax shelters
The 2.6 terabyte Panama Papers may be the first leak of their scale, but they won't be the last.
A huge cache of data has leaked from a Panama-based tax firm that shows how some of the world's politicians and the rich hide their money in offshore tax havens. The video above, from the Guardian, is a quick 1:30 introduction on how these offshore havens work.
BBC and Guardian must put the entire tranche of the leaked Mossack Fonseca documents online
When I first read about the leaked papers from the international law firm Mossack Fonseca I thought great, when I heard is wasn't wikileaks they had been sent to but the corporate mainstream media I was less pleased. The Mossack Fonseca papers appear to expose the system that enables the ultra wealthy to hide their ill gotten gains, often corruptly obtained and all involved in tax avoidance.
What is the difference between tax avoidance and tax evasion?
openDemocracy editors respond to the astonishing revelations of the Panama Papers.
British Overseas Territories, many of which have been bound up in the leaks
Francesc Badia i Dalmases, Director, democraciaAbierta: "an old tradition of English piracy"
The Panama Papers implicate more than just a few select international leaders. They demonstrate how offshore finance and corrupt leaders in the post-Soviet space thrive off each other.
Iceland's prime minister refuses to resign after being accused of hiding millions of dollars in investments behind a secretive offshore company.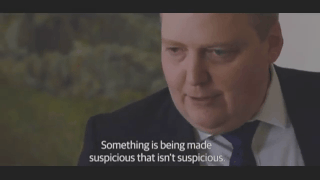 After storming out of an interview where he was questioned about his ownership of an offshore company implicated in the Icelandic banking scandal, Iceland's Prime Minister, Sigmundur Davíð Gunnlaugsson, has said he will not resign (he did apologize for doing a bad job on the interview). (more…)