Head of Istanbul Bar Association thrown out of Çağlayan Court by police… #AvukatımaDokunma
Things getting uglier hour by hour…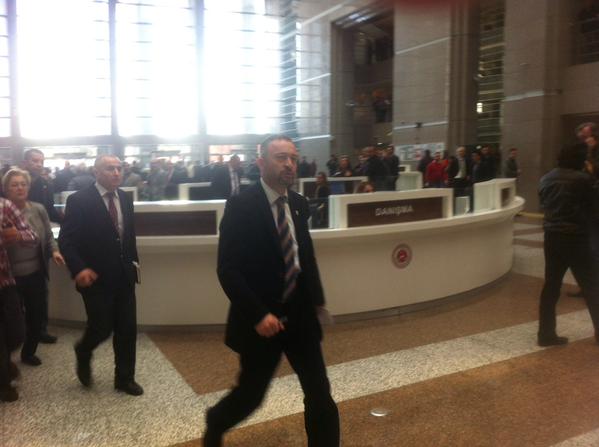 In an editorial on April 3, daily Hürriyet responded to Turkish PM Davutoğlu's accusations and sanctions on the media
An autopsy report has alleged that Turkish prosecutor Mehmet Selim Kiraz was shot with a gun belonging to militants during a police operation at Çağlayan Courthouse on March 31, the Istanbul Chief Public Prosecutor's Office said April 2.
The funeral of Elif Sultan Kalsen, a DHKP-C militant who was killed after assaulting Istanbul Police Headquarters on April 1, has been sent to her homeland for funeral.
Turkish President Erdoğan gives an indirect order to the government abolish private security and draft in more police to guard public institutions.