Despite police violence citizens continue to amass… #direngeziparkı #occupygezi
DAKİKA DAKİKA BİLGİ:
https://www.facebook.com/taksimgeziparkidernegi
https://twitter.com/ayagakalktaksim
https://twitter.com/taksimdayanisma
Taksim Gezi Parkı Direnişi 2. Gün / Resistance Against Destruction of Taksim Park:
by
Police staged an early morning raid on protesters who resist against the demolition of Gezi Park in the heart of Istanbul for a shopping mall to be built. The police used the Mass Incident Intervention Vehicle (TOMA) to disperse the demonstrators and turned the surrounding of the park a warzone. © Tolga Sezgin / NarPhotos
by Nar Photos
by Işıl B. Cinmen
by Bawer Çakır
Taksim Square as of 31 May 2013 13:00
****
***
***
***
Main opposition protests gas use with booklet depicting Turkish PM as ?Gasman?
In order to show his reaction against the steadily increasing use of
tear gas
..
Dawn raids continue on Taksim park protesters
Police forces targeted Gezi Park protesters in a second dawn raid..
****
Tüm çaba geriye kalmış bu bir avuç ağaç için. Doğayı korumak için tepkini göster!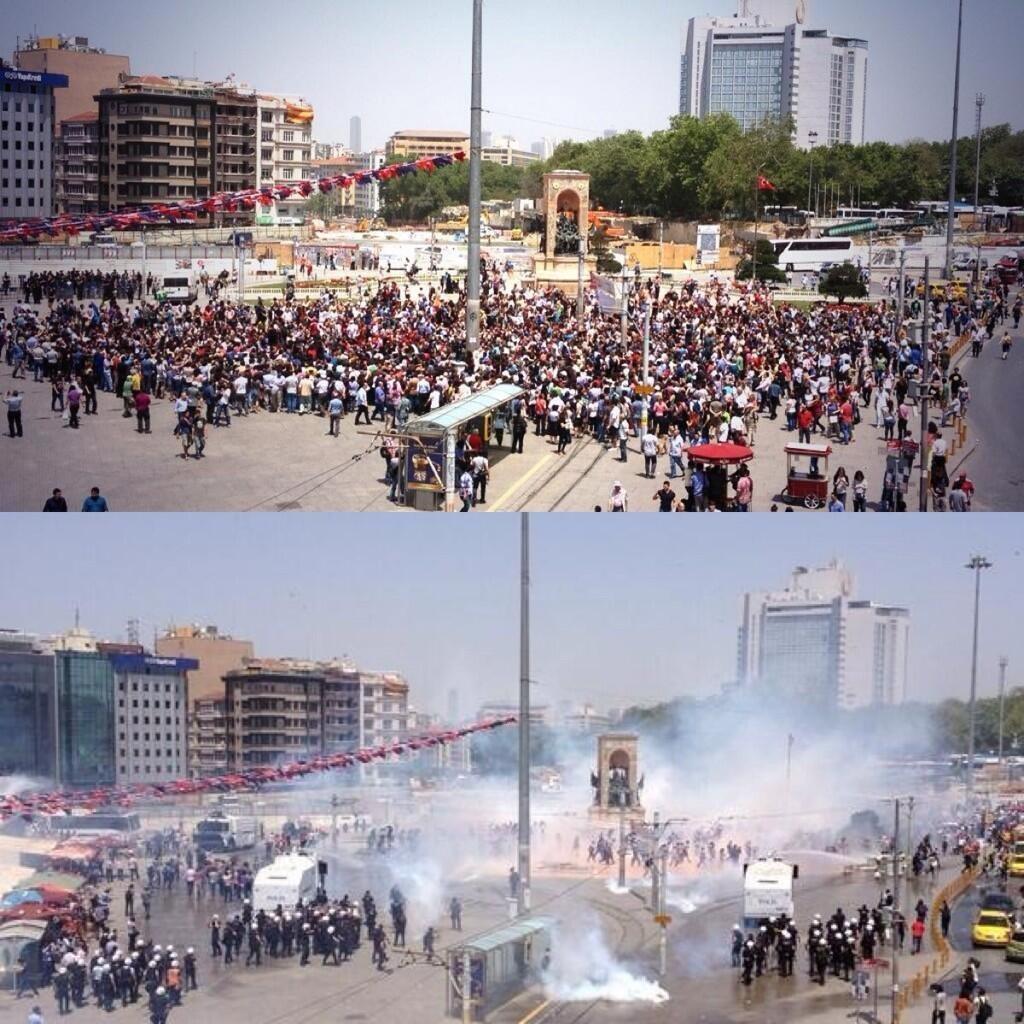 ****
Police staged an early morning raid on protesters who resist against the demolition of Gezi Park in the heart of Istanbul for a shopping mall to be built. The police used the Mass Incident Intervention Vehicle (TOMA) to disperse the demonstrators and turned the surrounding of the park a warzone. © Tolga Sezgin / NarPhotos
by Nar Photos
by Nar Photos
by Tuba Akyuz
by Tuba Akyuz