Official death toll rises to 27 in #Suruç #SuruçtaKatliamVar
Just before the explosion…
After explosion: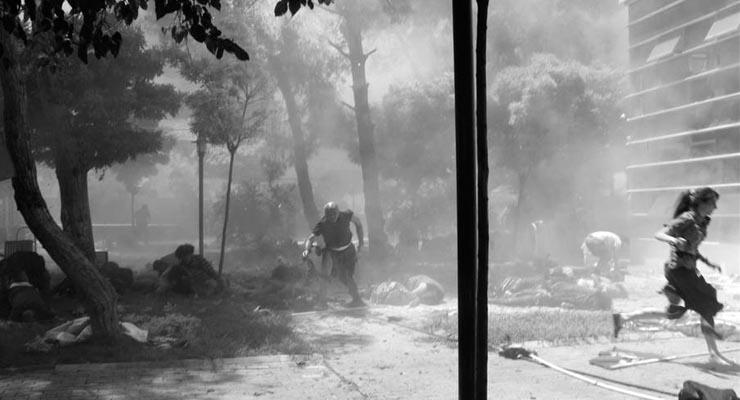 It's stated that many people died or were injured due to bombing attack in Southeast of Turkey. Explosion occurred during the press statement of Socialists Youth before going Kobani.
Local politician says at least 10 dead in blast at cultural centre in Suruç, 10km from Kobani
An explosion has hit a cultural centre in the mostly Kurdish south-eastern Turkish town of Suruç near the Syrian border. More than 20 people were killed, eyewitnesses told Reuters.
An explosion has killed at least 10 in a municipal culture center in the southeastern province of Şanlıurfa's Suruç district, as scores of people have been hospitalized.