Cyberculture agenda: "Big Data techniques may be killing thousands of innocents…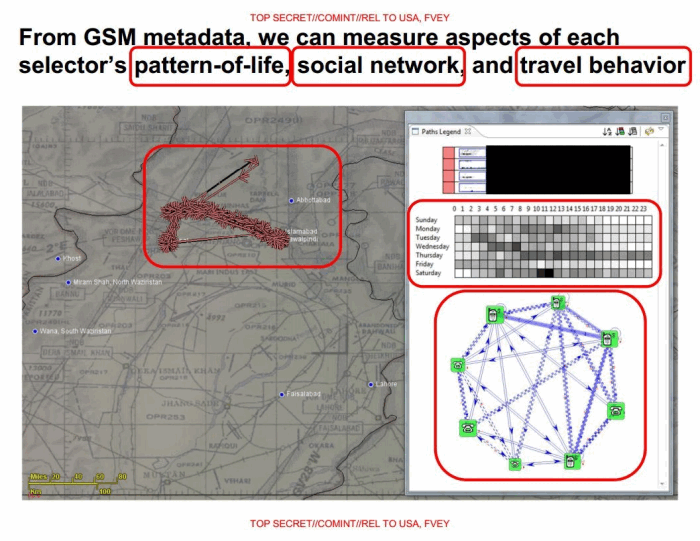 Researchers have taken a second look at the NSA SKYNET leaks, as well as theGCHQ data-mining problem book first published on Boing Boing, and concluded that the spy agencies have made elementary errors in their machine-learning techniques, which are used to identify candidates for remote assassination by drone. (more…)
Twitter is a fantastic tool that can help your business achieve a variety of objectives, from brand awareness to networking to increasing website traffic. But, as with all marketing efforts, if you dig deep enough the main objective isusually tied to the bottom line.
Electronic Superhighway, a new exhibit at London's Whitechapel Gallery, traces the impact of computers and the Internet on art.
When Sony was hacked in 2014, many were surprised that the government considered it critical infrastructure, worthy of federal protection. What else is?
The organization that ensures stocks traded on the market actually change hands is bullish on the blockchain. Here's why.
Be nice to your grammar-obsessed Facebook friends right now. They are having a rough week. The post Linguists Not Exactly Wow About Facebook's New Reactions appeared first on WIRED.
Have you seen the new Facebook reactions? Wondering how they'll affect your Facebook page? Facebook reactions let Facebook users go beyond liking a post by allowing them to choose from six emojis that show different emotions. In this article I'll explore how Facebook reactions work, and how your Facebook page can get the most from them. Facebook Reactions for […]
Now that Facebook Reactions are live for everyone, we share our thoughts on the positives and negatives of the new feature and how it fits into the larger Facebook landscape on this episode of MashTalk.
Last year, Dacher Keltner, a professor of psychology at the University of California, Berkeley, sent a document to a team of Facebook researchers called "Mapping the Hierarchy of Emotional Reactions."
My comment piece in today's Observer.
If there's one thing Wall Street and the tech industry fears, it is the idea that something potentially profitable might peak or reach some kind of equilibrium point. Endless exponential growth is what investors seek. Whereas you or I might think that a company with more than 300 million regular users that pulls in $710m in revenues is doing OK, Wall Street sees it as a potential zombie.
Apple chief executive Tim Cook is such a respected figure that it's easy to overlook the basic problem with his argument about encryption: Cook is asserting that a private company and the interests of its customers should prevail over the public's interest as expressed by our courts.Read full article >>
Bitcoin is passé. But if the buzz is to be believed, the "block chain" technology behind bitcoin is going to revolutionize your toaster, the banking system, andeverything in between. Block chain boosters often proclaim that it will transform the annoyance of buying a car—especially the part at the end where you have to write down a large number on a special piece of paper and hand it to the seller, and both of you have to anxiously wait to make sure the "check" "clears" while hoping you don't get ripped off.
Twitter announced the creation of a body to deal with hate speech on the network. This approach, however, is more problematic than adequate.
From Motherboard, the Vice channels. Screen shot.On 9 February, Twitter announced the creation of the Trust and Safety Council, a body comprising 40 organisations and individuals from civil society and academia, tasked with "ensur[ing] that people feel safe expressing themselves on Twitter". The move is clearly a response to specific criticism of Twitter and its perceived inadequacies in dealing with hate speech — a theme so popular and well-trodden that it recently spawned a parody account.
A cyberattack on Hollywood Presbyterian Medical Center's computer system has locked up access vital patient data, and the hackers responsible are demanding payment of over 9000 bitcoins ($3.6 million) to unlock the data.
| | |
| --- | --- |
| TNW Deals is the marketplace for digital tastemakers. Get distinctive apps, gadgets, and digital resources at up to 90% off | |