The night of 17 February. A night of trauma for Turkey…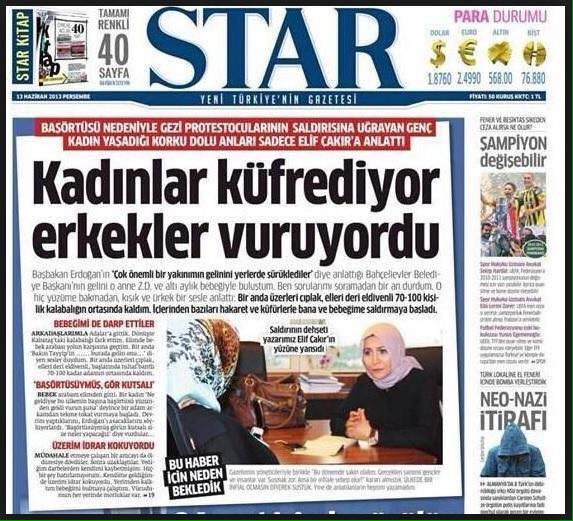 The night of trauma started at CNN Türk, a channel already notorious with Occupy Gezi broadcasting.  One of the perpetrators of Kabataş Attack allegation during Occupy Gezi, Elif Çakır was invited to discuss about Özgecan Aslan murder. Elif Çakır was a Star columnist at the time, and she was the principal facilitator of Kabataş allegation. Supposedly hundreds of Gezi Park protesters attacked a headscarfed woman in Kabataş, İstanbul. A total lie, not proved in more than 2 years. This was a very powerful propaganda tool for Erdoğan regime. Şirin Payzın, moderator of discussion program, well served this propagandist last night. Discussing violence against women by a person who abused this to her own careerist political plans… Well done CNN Türk, once again!
Then came the news from Turkish Parliament. AKP deputies en masse attacked opposition deputies, using a gavel in some cases… The attack happened in a closed session for Homeland Security Act. As you might guess, AKP deputies just showed what they intend for the country…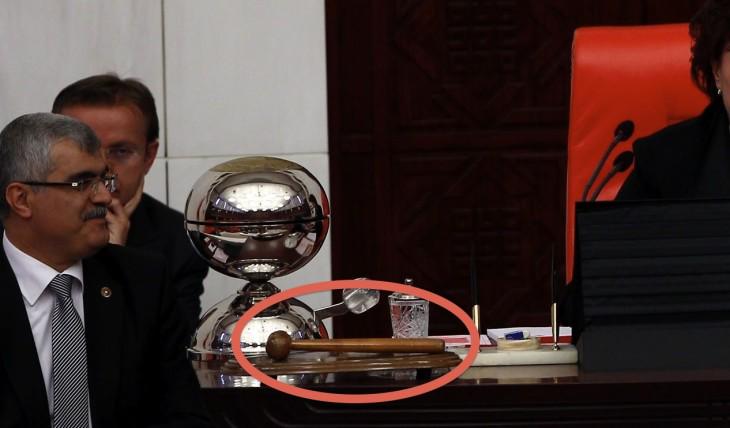 At least 3 deputies wounded:
Then came another sad news: 
Nuh Köklü, a journalist and former editor at bianet, has been assaulted with a knife by a local business worker after his snowball hit the shop window. Köklü lost his life despite all medical efforts.