Pro-gov't journos fill (!) empty seats at Erdoğan's UN talk…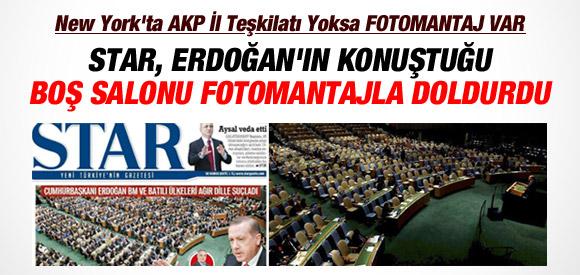 Turkey's new EU strategy, which is ostensibly designed to accelerate the EU accession process, was published in the Official Gazette on Sept. 25
Isis onslaught against Kurds in Syria brings man-made disaster into Turkey
In the border town of Suruç, there is anger and despair among the Syrian Kurd refugees who have joined the exodus
The US Embassy in Ankara warned its citizens in Turkey to be extra vigilant over the risk of attacks
The United Nations says militants with the Islamic State group have publicly killed a rights lawyer in the Iraqi city of Mosul after finding her guilty of apostasy in a self-styled Islamic court.
Turkey Shifts Tone on IS but Action Awaited
Naharnet
Ilter Turan, professor of political science at Istanbul's
Bilgi University
, said it was too early to say that Turkey was dramatically changing its position. "One should not attribute much significance to words before seeing actions," he told AFP
While the media ban on the ISIS raid to Turkey's Consulate in Mosul is still underway, several news stories appeared on the Turkish media regarding the release of hostages
by Antonella Vicini, Reset Doc, September 12, 2014
In the 'Great Game' developing in the Middle East and amidst constant changes in diplomatic equilibria, as well as the deployment of armed forces to try and stop ISIS' advance, the only certainty for the moment is the role the Kurds have over time cut out for themselves and their mandate from the most important European countries and the United States. This concerns not only the often discussed Peshmerga, Iraqi Kurds who have rather effectively opposed the Islamic State's penetration since the beginning of the summer, but also Syrian Kurds, active since at least 2012 and without doubt less visible at least from a media perspective.
Studies conducted by international organizations indicate that there is a rise in anti-Semitism in Turkish public opinion, an opposition lawmaker has said
Kurdish forces in northern Syria pushed back an advance by ISIL fighters towards a strategic town on the Turkish border nd appealed for US-led air strikes to target the insurgents
By Daren Butler MURSITPINAR Turkey (Reuters) – Syrian Kurds battled to defend a key border town from an Islamic State advance on Monday as Kurdish youths from neighboring Turkey rushed to their aid, heightening the pressure on Ankara to act against the Islamist insurgents.
The US started carrying out airstrikes on IS locations in Northern Syria on Monday night. According to US media, five Arab states are also taking part in the mission. Finally the international community is taking action, some commentators write approvingly. Others warn that religious tolerance and more willingness to take in refugees would be a better response to the IS.
Much of the analysis of the US-led attacks on IS has been from the American end of the telescope. But how does it look from that of its Arab allies?
The decision by the president of the United States, Barack Obama, to launch missile and air strikes against Islamic State (IS) and the al-Qaeda affiliate "Khorasan" in Syria draws the US ever closer to yet another prolonged military confrontation in the region.
'With Qatar slowly backing down, Turkey will be left alone in its ambivalent stance about joining the international efforts to fight ISIL,' a European diplomat said
SURUC, Turkey (AP) — A Kurdish organization has accused the Turkish government of backing Islamic State militants fighting with Kurds in Syria, and suggested that could jeopardize a truce that Kurdish rebels in Turkey began in March 2013