Memorable images from 9 February 2014 anti-censorship protests…
Turkish police crack down on internet freedom protest
Teargas and water cannon used as Erdogan government?s internet restrictions spark violent street scenes and global outcry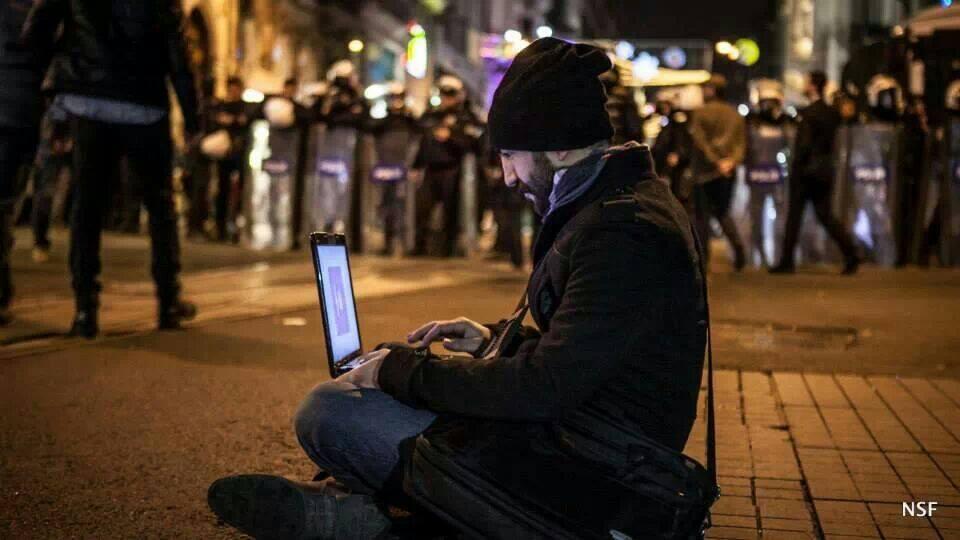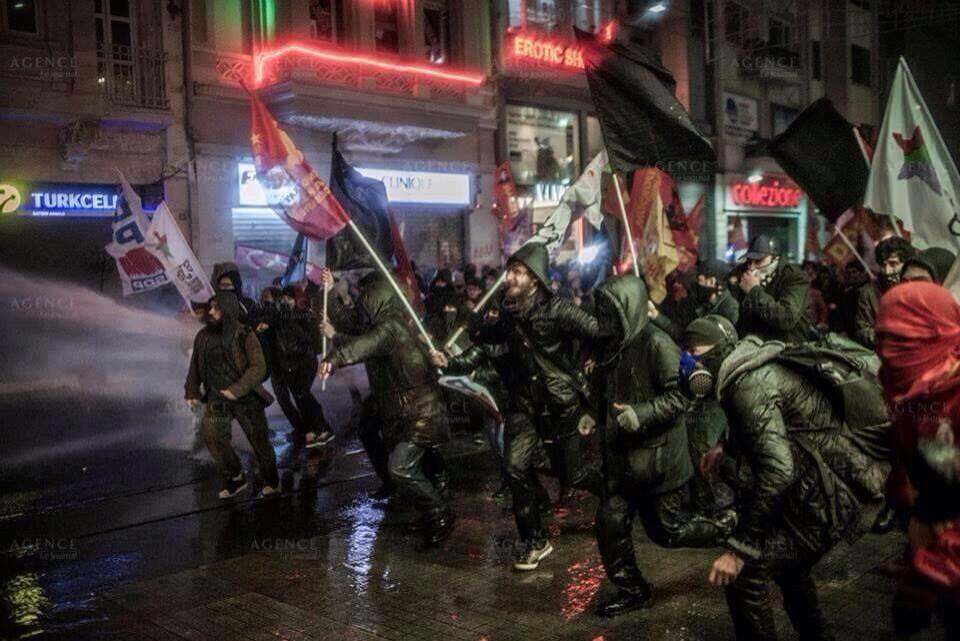 Clashes at Istanbul internet protest
Turkish riot police fire water cannon and tear gas at hundreds of demonstrators marching in Istanbul in protest at new laws tightening government control of the internet.
Censure drastique d?Internet et protection des familles et « enfants de » en Turquie
Dans la soirée du 5 février, la Turquie a franchi un pas de plus dans la restriction du droit de ses citoyens à être informés, créant l'émotion tant en Turquie qu'à l'extérieur du pays. Comme les médias l'ont abondamment relayés, le parlement durcissait drastiquement sa législation sur le contrôle d'Internet et donnait au gouvernement un pouvoir de censure semblable à celui de pays aussi démocratiques que l'Iran, la Chine ou l'Arabie Saoudite.
banner says: Internet or Doomsday! RT @140journos: 19:57, #İstanbul #Taksim pic.twitter.com/5Z4EGg0R8v