EFD Rights Watch: Police attacked demonstrators for the hearing of Ethem Sarısülük #EthemSeniCağırıyor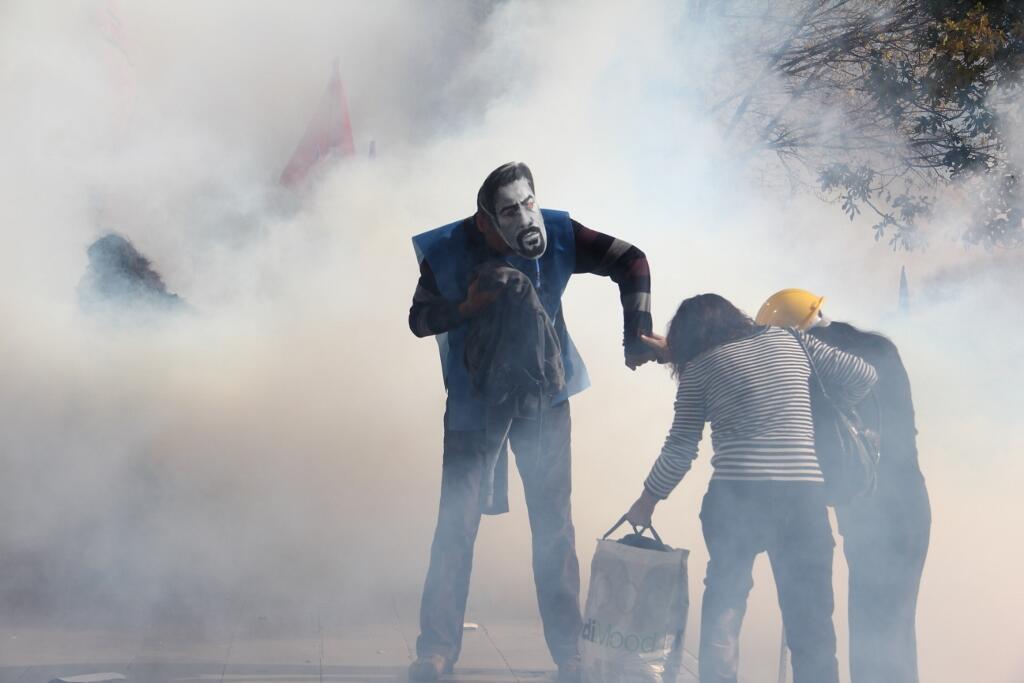 Police intervened demonstrators who gathered outside Ankara courthouse to follow the hearing of Ethem Sarısülük, a Gezi Resistance protestor allegedly killed by police violence. The suspect police officer didn?t attend the hearing.
Court decision triggers tensions at trial of slain Gezi protester?s murder in Ankara
Police intervened at the protesters outside an Ankara courthouse during a hearing into slain Gezi protester Ethem Sarısülük?s murder after judges turned down demands to arrest the policeman accused of shooting the demonstrator dead
A handicapped demonstrator could also not escape from the police intervention….
****************************
FEMEN?s Turkey office gets first answer to call for activists
A young Turkish woman has answered FEMEN?s call by posting an image of herself
Nationalist leader Bahçeli slams government?s ODTÜ stance
'Are you serving the republic by supposedly building a road through ODTÜ with a raid during Bayram?' the Nationalist Movement Party (MHP) leader said