Before the intervention: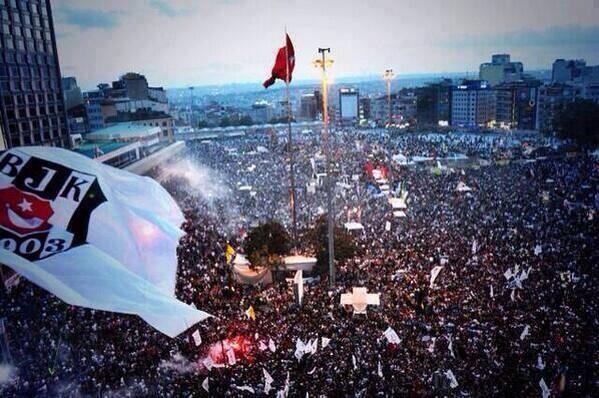 After…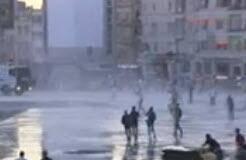 Protesters gather in Istanbul's Taksim Square with carnations in hand
Hundreds of protesters gathered today in Istanbul's Taksim Square, a week after the police cleared Gezi Park after a muscled crackdown.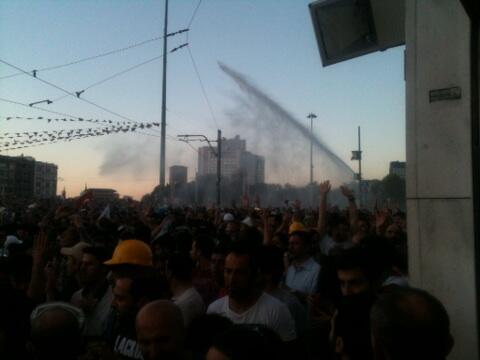 via @xeciiyan
Turkish Foreign Ministry hold talks with German ambassador amid EU row
German Ambassador Pohl held talks today with Turkish Foreign Ministry Undersecretary Sinirlioğlu in Ankara amid recent tensions between the two countries.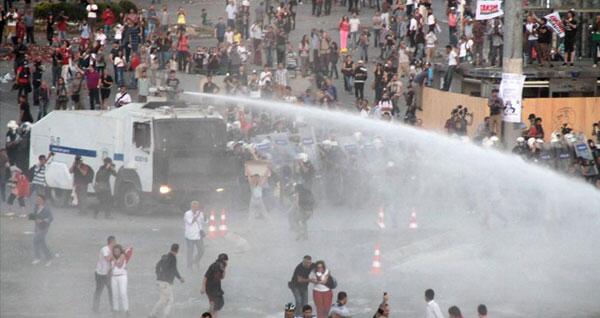 Turkish PM likens the ongoing protest wave in Turkey to Brazil demonstrations
Turkish PM Erdoğan likened the ongoing protests in Turkey to the demos in Brazil during a party rally, arguing that 'the same plot' was being laid.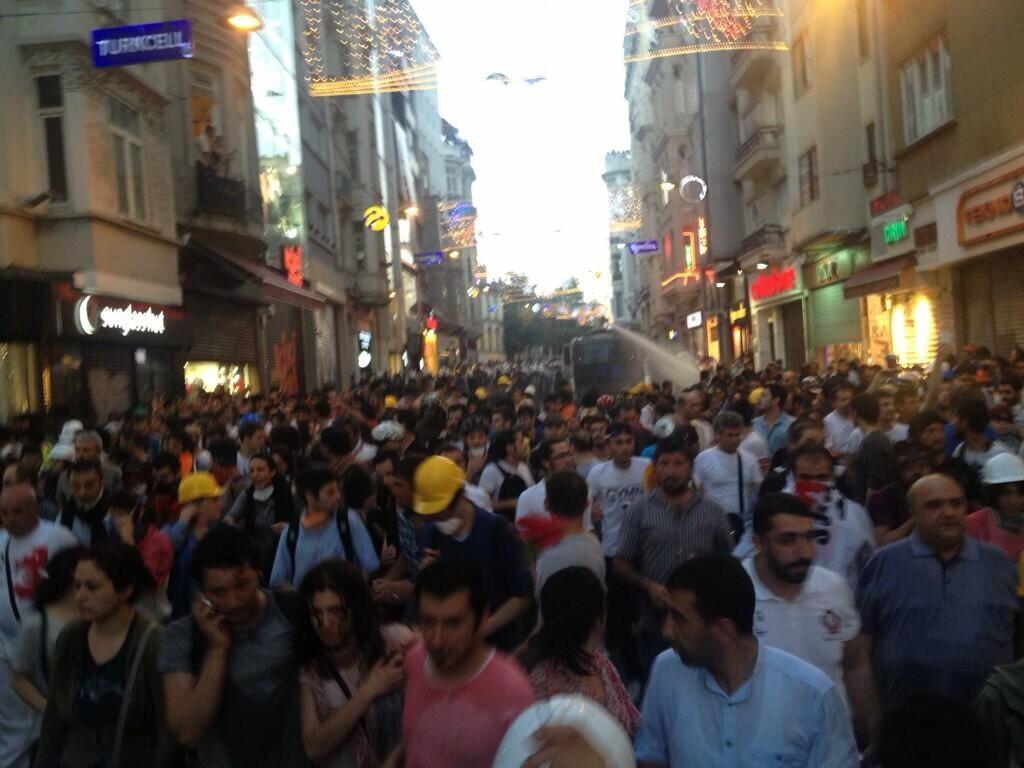 Erdogan?s Masculine Impenetrability
Zeynep Kurtulus Korkman and Salih Can Aciksoz have written a wonderful analysis of the role of masculinity and gender in PM Erdogan?s over-the-top aggressive response to the Gezi uprising. Korkman and Aciksoz answer the question of why this works.
The must-read, cutting-edge political blog Jadaliyya has added a Turkey page. Jadaliyya has become known as the site to read for news and analysis of the Middle East. The posts are written by a variety of scholars, many local and many young, as well as respected international voices. The posts are insightful and often take creative and interesting angles quite different from the mainstream media. There are a number of such articles on Turkey posted on the site already. A page devoted to Turkey is most welcome. Muftah.org also has a useful Turkey page.
BDP and PKK are taking advantage of Gezi Park protests, Turkish PM's chief adviser says
The chief adviser to the Turkish prime minister, Yalçın Akdoğan, has accused the BDP and the PKK of increasing pressure on the government regarding the Kurdish issue.
Erdogan: Turkey, Brazil hit by same conspiracy
ANKARA, Turkey (AP) ? Prime Minister Recep Tayyip Erdogan, who has blamed a wave of anti-government protests in Turkey on a foreign-led plot to destabilize his government, suggested Saturday that protest-hit Brazil was the victim of the same alleged conspiracy
By Daren Butler and Nick Tattersall ISTANBUL (Reuters) – Turkish Prime Minister Tayyip Erdogan told thousands of supporters in the Black Sea city of Samsun on Saturday that weeks of often violent protests against his government had played into the hands of Turkey's enemies. As he finished speaking, around 10,000 protesters had gathered in Istanbul's Taksim Square, many of them to attend
Turkish PM says people are against 'rebels' who use violence
Prime Minister Recep Tayyip Erdoğan has addressed Justice and Development Party.
Germany, Turkey summon envoys in row over protests and EU
By Michelle Martin BERLIN (Reuters) – Germany and Turkey summoned each other's ambassadors on Friday for tit-for-tat reproaches in an escalating row over Chancellor Angela Merkel's criticism of a crackdown on protesters in Turkey and her reluctance to see the country join the European Union. After Merkel said she was "appalled" by Ankara's response to the protests, a Turkish cabinet minister
Jonathon Burch writes about people?s view of AKP, Erdogan and the protests in the Anatolian heartland outside the main protest centers of Istanbul, Ankara, and Izmir.
Times of hope and despair: lessons of democracy from Gezi resistance
The latest developments translate as the end of justice and legality as we know it. What we are experiencing is a ?state of exception? par excellence, in Agamben?s terms, as the rhetoric of ?necessity? is creating a ?space devoid of law?.
Turkey?s Twitter generation is its European future
The protests that started in Istanbul?s Gezi Park two weeks ago have spread across Turkey and show little sign of dying down. They signify a clash between a modernising Turkish society and a still rigid and old-fashioned political system. The protests have resulted in the tragic loss of several lives and are endangering Turkey?s hard-won economic stability as investors take fright. But they also have a silver lining. They might force the government to reconsider its rejection of pluralism. And they might even help to revive Turkey's moribund accession process to the EU.
"openDemocracy" focuses on the eruption of protest in Turkey; "New Humanist" slams multiculturalists for their complacency while "Soundings" sees multiculturalism flourish in Britain; "Blätter" suggests that the winners should be made to pay; "Osteuropa" discerns in Orbán and Putin the negation of 1989; "Springerin" shines a spotlight on the affinity of art and politics; "Merkur" is amused by the rise and foreseeable fall of International Art English; "Dziejaslou" travels to Sweden; and "Letras Libres" talks to a fuming and culturally conservative Marc Fumaroli about money and culture.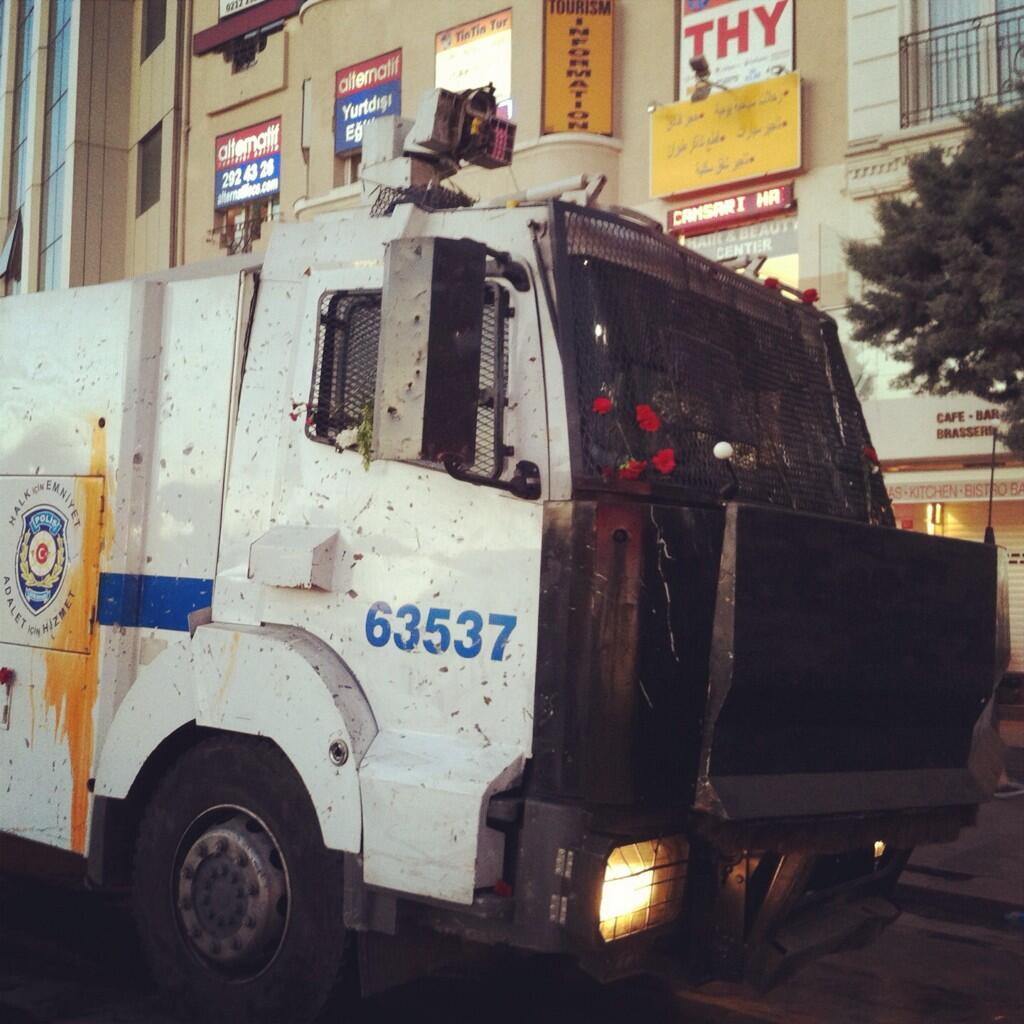 Turkish authorities launch cyber security agency
Turkish Minister for Transport, Maritime Affairs and Communications Binali Yıldırım said
Higher visibility for Islam is the inevitable result of more democracy in Muslim-majority countries. So, rather than dwell on the problems of contemporary political Islam, which are certainly considerable, it would be more fruitful to look at Turkey?s conflicts from another, now distinctly unfashionable, perspective: class
The Symbolic War at the Heart of the Gezi Park Protests
This is a fight about trees ? or so it seemed at the end of last week. The protests first came to the attention of the world through this image. Before journalists had cobbled together their copy, or before their editors had decided that events warranted any, Reuters photographer Osman Orsal?s photo of policemen firing pepper spray at close range in the face of a young girl acted as a widely-shared placeholder for the torrent of analysis that was to follow.
IFEX, International Fredom of Expression Campaign Organization, supported Turkey?s recent ?standing man? protest in its 18th general council and strategy conference.
Turkish protesters remain mobilized because they have seen their government behave with less decency than they expect of themselves.
Protests, Rights and Democracy in Turkey
Like millions inside and outside of Turkey, I have spent the last four days and nights glued to my phone switching between my Facebook and Twitter accounts. Whilst local news channels showed a beauty contest, a couple of cooking shows and a now famous bunch of penguins, hundreds and thousands of people took to streets all over the country. You only glimpsed the scale of the events if you were on the streets, or on social media or watched foreign news channels ?
Turkey?s economy has been booming for a decade, earning praise not only from financial markets, but also from development economists like Jeffrey Sachs. Why, then, have peaceful demonstrations turned into a nationwide protest movement, with hundreds of thousands of people taking to the streets?
Writers React to the Outbreak of the Gezi Park Protests
BÜLENT is collecting the reactions of writers and activists to the first days of this protest. Some of these are eyewitness accounts, while some of these people watched from afar. All have walked down the streets they now see flaming under clear sunshine in the past ? and some of them have walked down them under just as much fire, many years ago.
Bir Türk/Kürt/Çapulcu yazar olarak katilmak isterseniz lutfen sozlerinizi bize yonlendirin
Thoughts on the Revolution they almost forgot to televise
Maureen Freely, novelist and translator
Turkish channels fined for airing vulgar language during Istanbul rallies
Turkey?s Radio and Television Supreme Council?s (RTÜK) fined two channels for broadcasting
Advice to Visit Turkey Cautiously
The recent anti-government protests in Turkey may have given some travelers pause about going to the country. But an author of ?Lonely Planet Turkey? said tourists need not worry.
Brazil and Turkey: The Global Middle Class Rises
This month has been marked by widespread mass protests across cities in both Brazil and Turkey. Protesters in the two countries say they are fighting back against government heavy-handedness and misplaced priorities