The 20th Day in #OccupyTurkey. After police invernetion at Gezi Park, many citizens are back in Street. More pressure, arrests, and threats continue…
Turkish police hitting an headscarved protester. 16 June 2013.
Istanbul Police Terror! German TV ZDF 15.06.2013 English subtitles:
Arrested protesters…
Turkey: Erdoğan Evicts Protesters, Brings Reinforcements to Istanbul
After a night of wide-ranging violence in Istanbul, a role reversal occurred: Turkish security forces occupied Taksim Square and anti-government protesters were left on the outside looking in.
Police arresting a doctor…
In Turkey, a hydra's head has been cut. But like the mythical creature, two more will grow from the old one.
Gezi park was destroyed last night, but Osman bay and the bridge were taken over by impromptu protesters (everyday citizens) who now had a focus against a sword that threaten their very lives. Gezi park stopped being in Taksim and had just become an ideal carried in each one us on the street.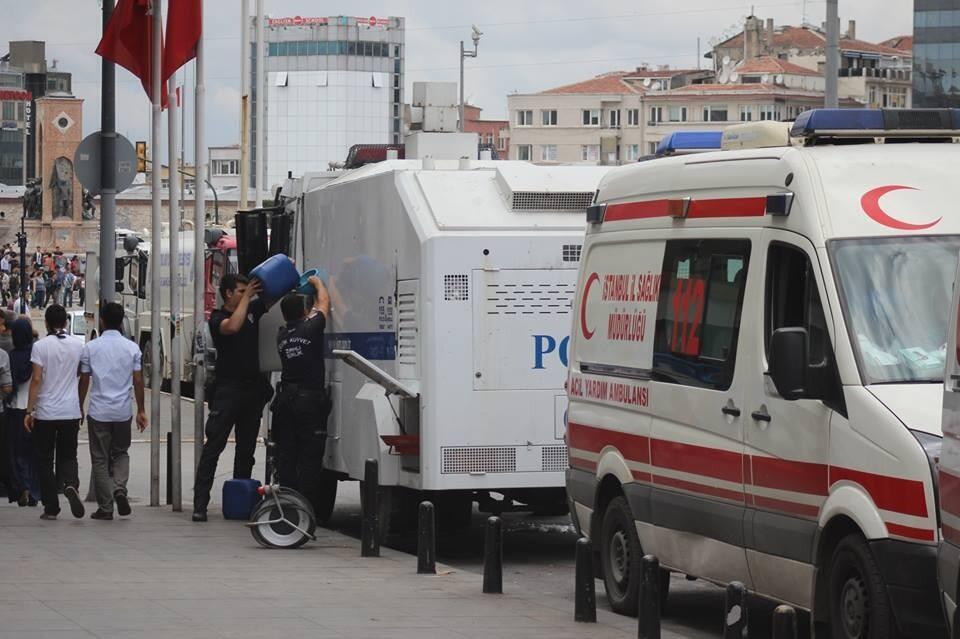 Police adding pepper gas solution to water canons…
What do Turkey, Greece, Bosnia, Bulgaria and Brazil have in common? | ROAR
By Jerome Roos On June 15, 2013
Once again, it?s kicking off everywhere: from Turkey to Bosnia, Bulgaria and Brazil, the endless struggle for real democracy resonates around the globe.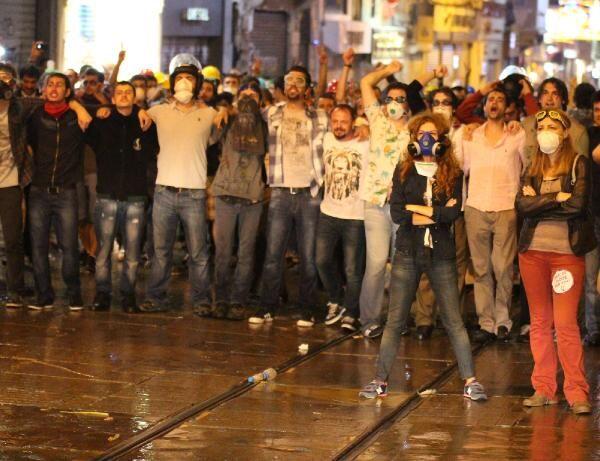 Women on the front. Last night in İstiklal Street. 15 June 2013.
19:42 Odakule. İstiklal Street.
Turkey unrest: more clashes in Istanbul as Erdoğan holds rally
Police use teargas against protesters trying to enter Taksim Square as prime minister holds rally in different party of the city
Thousands of defiant protesters attempting to converge on central Istanbul's Taksim Square on Sunday were kept away by police firing repeated rounds of teargas, as the government maintained a hard line against rekindled demonstrations.
Dolmabahçe. 18:30. Sol Haber Portalı
Updated: Worst violence yet. It appears the government is making a final brutal push against demonstrators and their supporters. It has commandeered municipal ferries and string them with AKP flags to bring its supporters into Istanbul for a big rally. Egemen Bağış, Turkey?s EU Minister, said last night that anyone who enters Taksim Square will be considered a member or a supporter of a terrorist organization.
18:10 Sıraselviler, Taksim. 16 June 2013
Turkey's Erdogan issues sit-in deadline
Prime minister says that protesters should evacuate a central Istanbul square no later than Sunday.
More Violence Rips Turkey
Turkish riot police stormed an Istanbul park at the heart of two weeks of protest against the country's prime minister.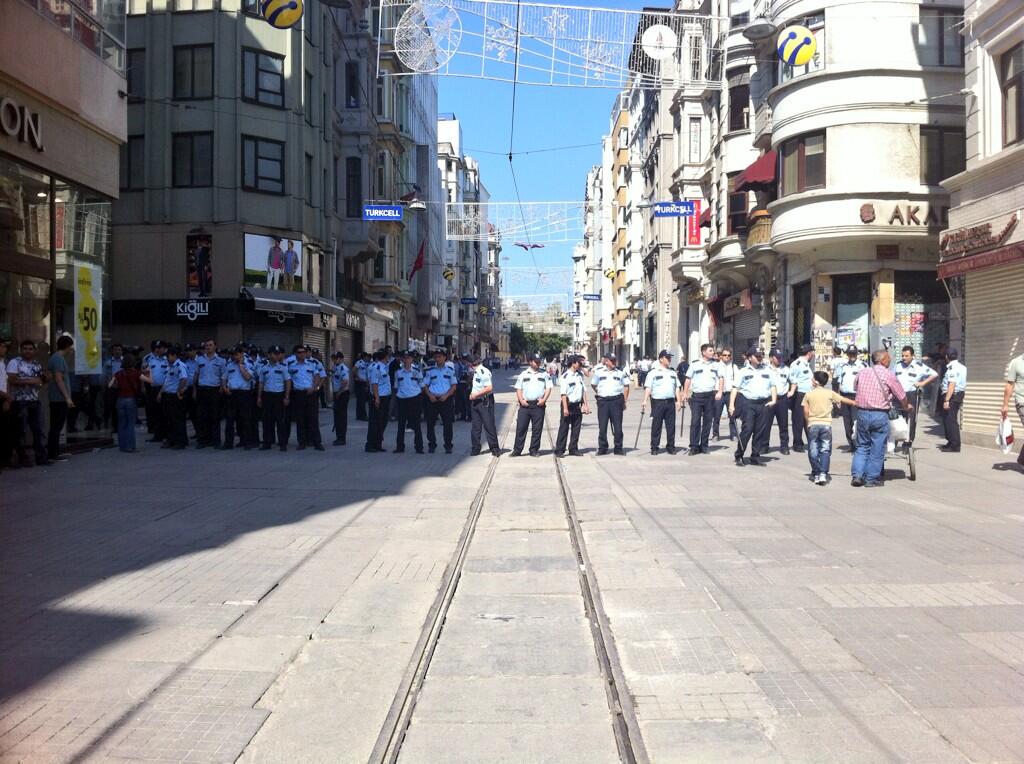 Police occupying Istiklal Street, 16:26
Taksim square: riot police evict protesters in Istanbul – video
Riot police storm Istanbul's Taksim square to evict hundreds of anti-government protesters, just hours after an ultimatum from prime minister Tayyip Erdogan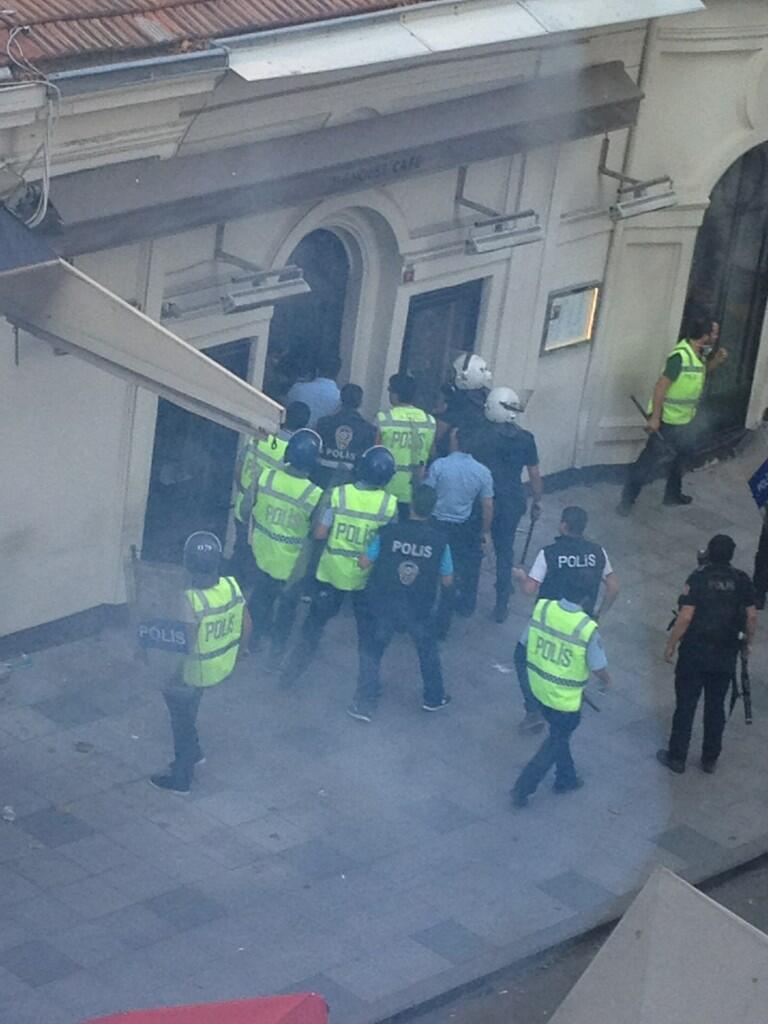 Police trying to arrest protesters, forces to enter in House Cafe, Nişantaşı. 18:20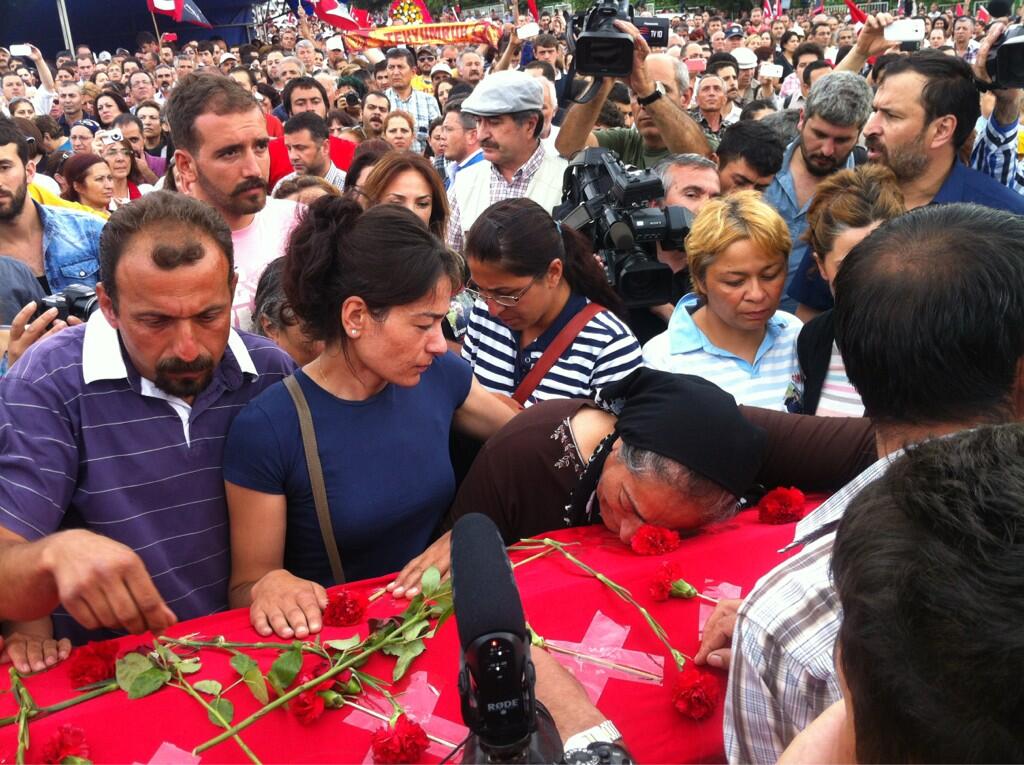 Funeral of Ethem Sarısülük. His mother embracing coffin. by Banu Güven. Ankara.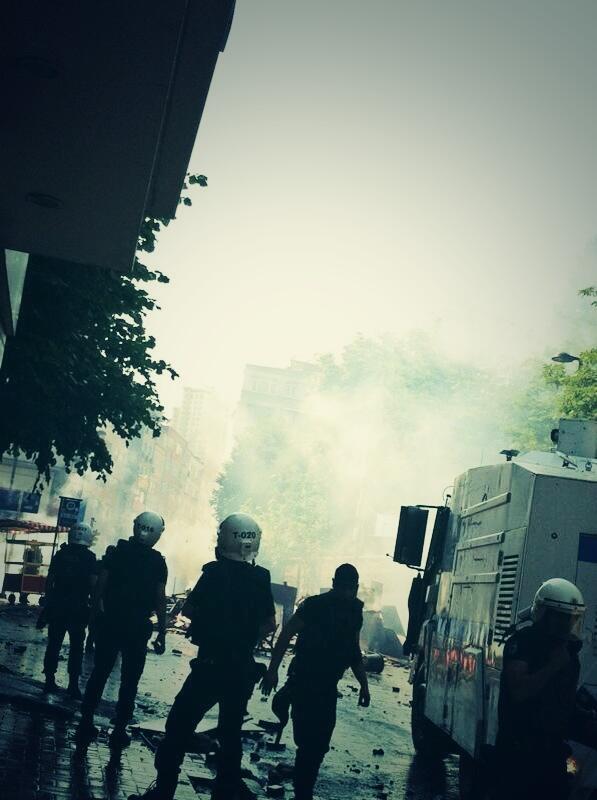 Pangaltı, by @140Journos, 16:24
Some AKP followers on their way to AKP's rally. 16.06.2013. Samatya, Istanbul.
Transporting AKP followers to KazlıÇeşme Rally…
Turkey's PM misses the point as protesters unite to defend rights
After a fortnight of missteps, the prime minister grasps that the protests are harming his regime. But he has not recognised they are unlikely to end if he removes the freedom his people expect
Teşvikiye, 17:20.
Turkish police storm protest camp using teargas and rubber bullets
Hundreds of security forces move in with bulldozers during a concert for activists, leaving many wounded
Hundreds of riot police used teargas and water cannons to storm the protest camp at the centre of Turkey's anti-government unrest, following a warning by Turkey's prime minister, Recep Tayyip Erdogan, that protesters should quit Gezi Park or be removed by security forces.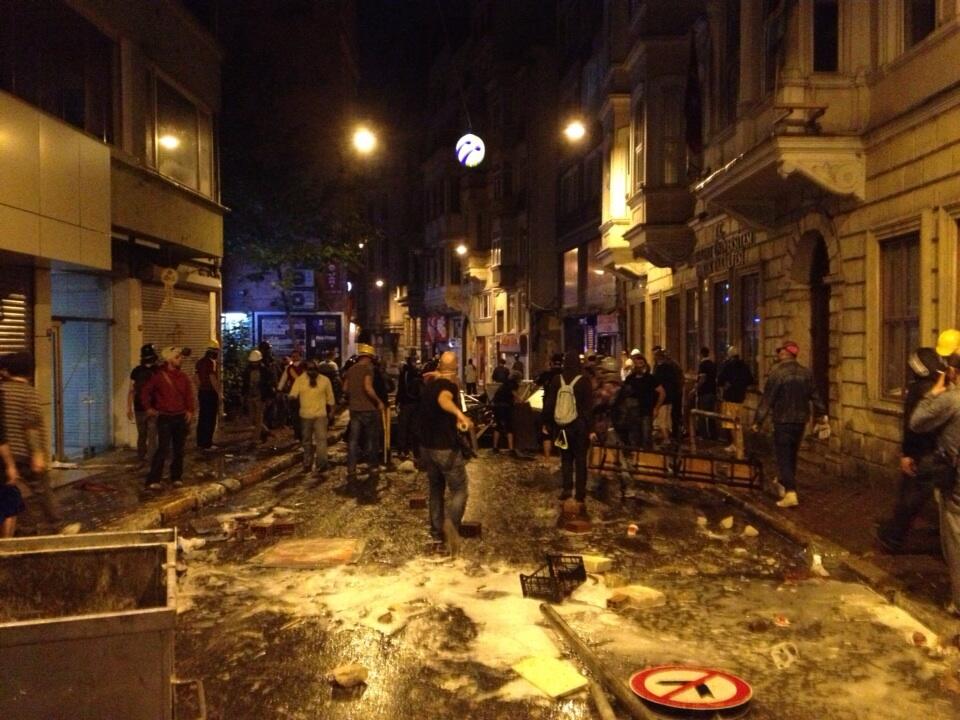 Sıraselviler. Taksim. 03:30
Protesting Kurds finding solidarity in Gezi
Rowdy Istanbul demonstrations pull disparate groups together.
Turkey's conservatives coalesce under Erdogan
The
AK Party
has united social conservatives and presided over a burgeoning economy, but also left the nation divided
This photo is from an earlier night…