Open thread: Brief notes from the #OccupyTurkey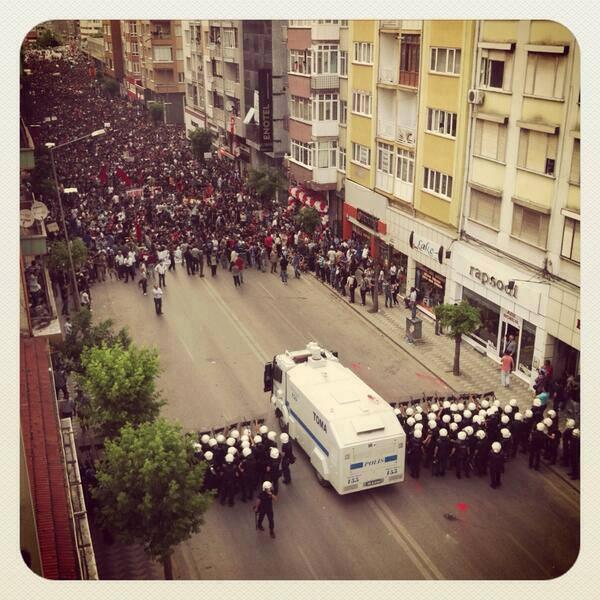 2 June 2013-
14:40
The PM Erdoğan continues to threaten citizens right now on TV. More police and pro-government militia violence may come after this…
 13:30
After PM Erdoğan's threating message, counter-Occupy circles began disinformation campaigns:
Now a Twitter TT claims that Kurds are leaving the movement because Turkish nationalists are also there. a BDP MEP İhsan Süreyya Sırma has been there from the outset.
In general Kurdish movement haven't collectively attended demonstrations but only as individual participants.
Around afternoon 1 June 2013, Turkish Kemalists nationalist demonstrators attempted to hijack Gezi Park Resistance. After the police retreat, they were more visible but most activists had also retreated to have a rest.
Some of these Kemalist nationalists are believed to be behind the attack against PM's office in Beşiktaş. Police's harsh intervention to those attackers triggered a greater response from the citizens in general.
In the mean time, last night in İzmir, there are civilian thugs reported to attack citizens. They might probably be undercovers. I am not certain yet.
There were continous rumors of Agent Orange usage but I assume this is more fatal to be used here. Still what kind of pepper gas Police uses and its excessive use should be investigated.
A massive rally is expected to happen in an hour in Taksim Square….